Local. Trusted. Family Owned.
Power Washing Brighton, MI
Pressure Washing Brighton, MI
Residents Trust
We are proud to offer professional pressure washing Brighton, MI locals rely on. Power or pressure cleaning is a great way to eliminate even the toughest stains. But, we do not recommend applying it to your home interior. This is to prevent damaging your house's delicate building materials and avoid messing up the electrical system of your home. Our power washing company is available to give you more tips to safeguard your home's integrity.
As a power washing service provider, Lyon Works, LLC uses high-pressure hot water jets to remove dirt, grime, or debris. Our top-notch skills would remove the algae, moss, or mold that make your building look less attractive. You can contact us right away for your power washing Brighton, MI. 
Searching for Brighton
Power Washing Near Me?
If you have been looking for Brighton power washing near me, look no further! We assure you that our methods are safe and would make your property look new without spending on renovation. Our experts are available to clean your bricks, wood, concrete, and stucco. With our power washing Brighton, MI, we will remove every type of stain on your building, including rust stains. We are also available to remove every rust or other type of corrosion from metal surfaces. Call us today to discuss one of our many professional services! 
If you need proper cleaning after a construction job on your house exterior, our professionals are available. We would clear off the debris and leave no residue in sight. Trust us to make your home look clean and aesthetically appealing. Call today for the best pressure washing Brighton, MI has to offer! 
Our team of professionals will clean large asphalt surfaces and remove dirt from your sidewalk pavers. Apart from removing dirt from pavers, our pressure washing service would help in sealing them. You can contact us immediately for your pressure washing near me. We provide pressure washing Brighton, MI locals love. 
After going through the search pages, you might wonder which of the power washing companies near me to choose. We recommend choosing our pressure washing company because we provide customers with world-class services that are durable and affordable. Your search for Brighton power washing near me is over! Our pressure washing, Brighton, MI, is available all year round. We also offer professional house washing, epoxy flooring, and more.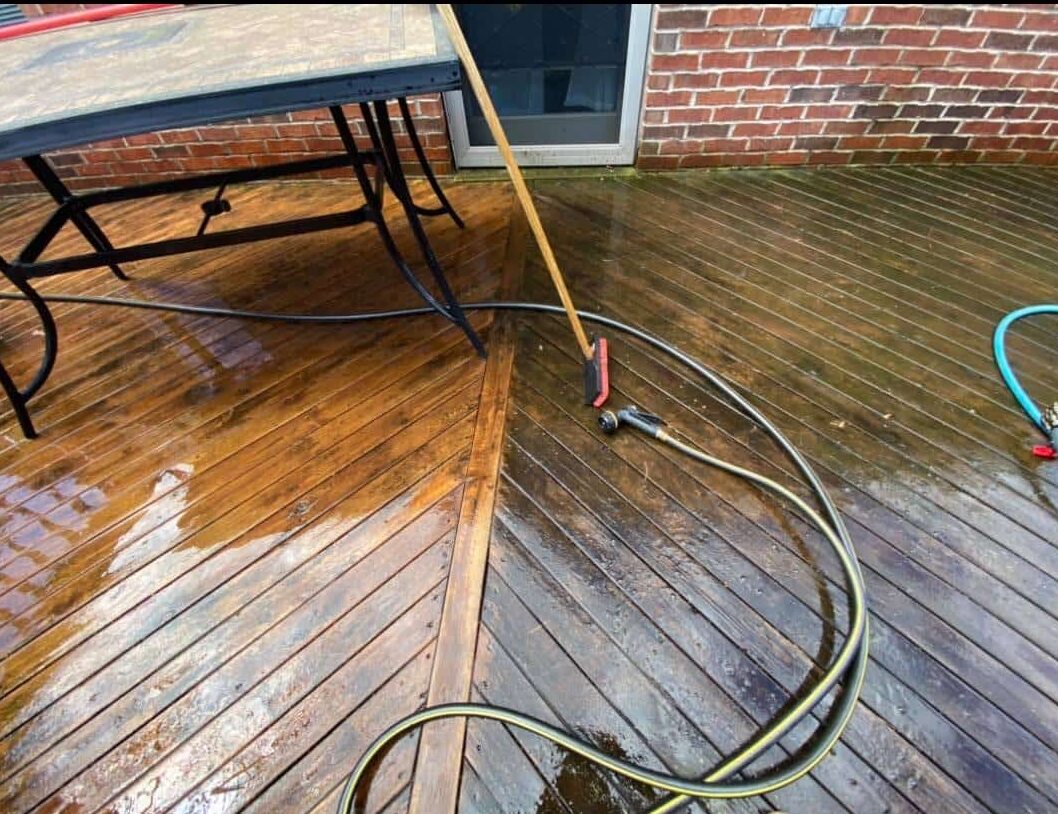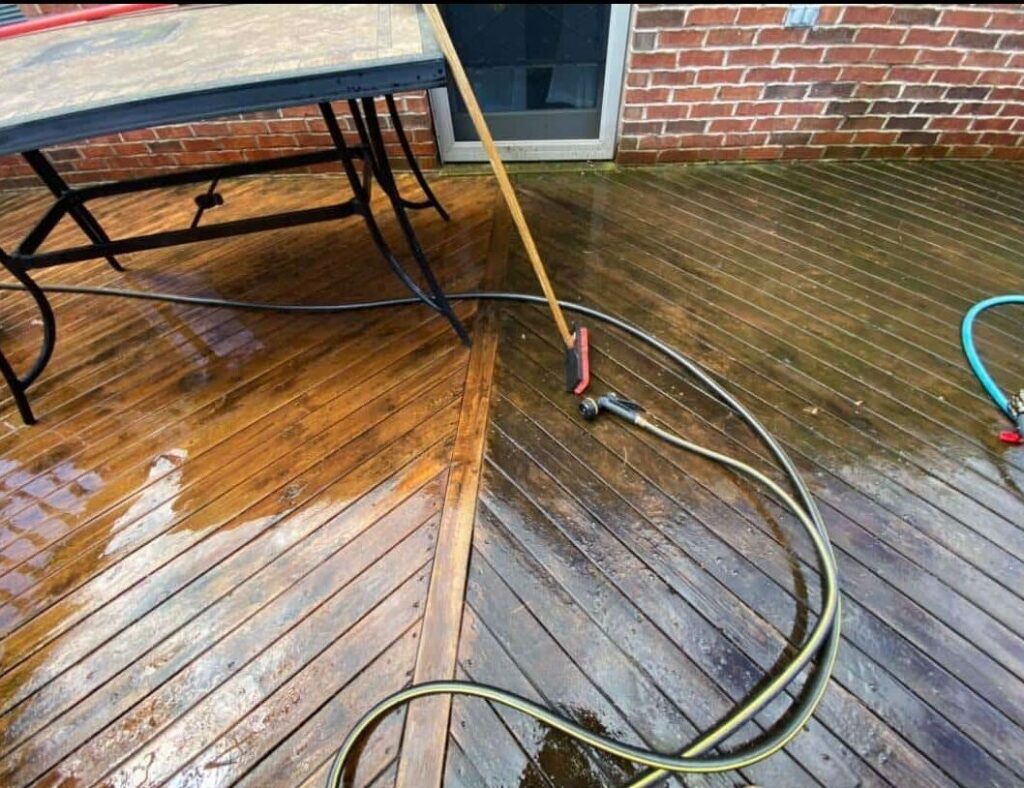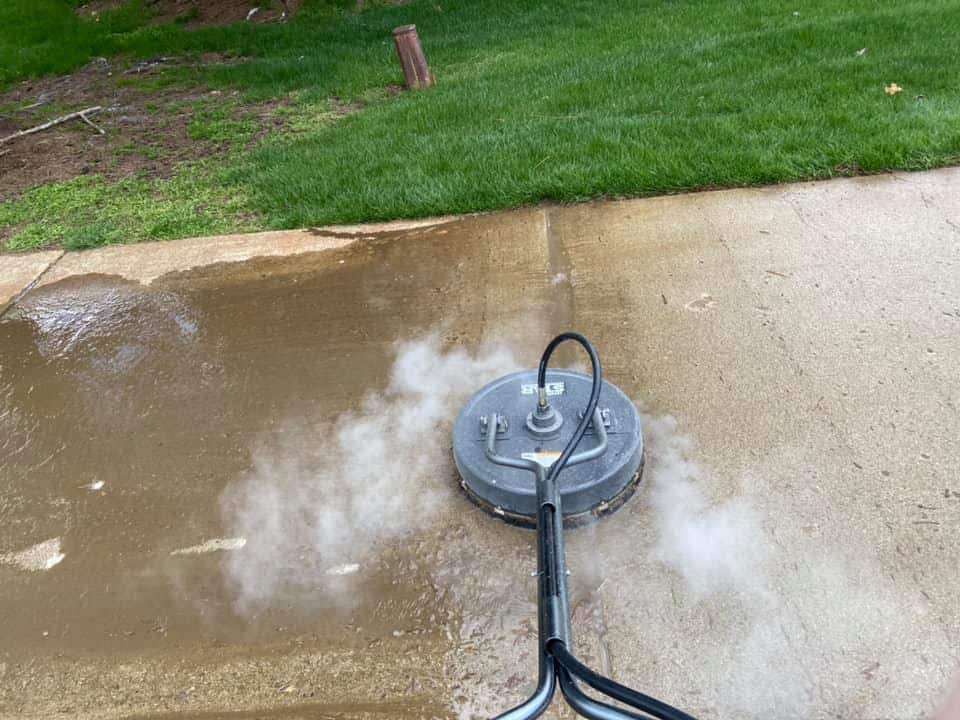 We hired *COMPANY NAME* for *SERVICE* and couldn't be happier with their service! From start to completion they were professional, on time, friendly, and were a pleasure to work with.
We couldn't be happier after the *SERVICE* service from *COMPANY NAME*. We will definitely be hiring them again in the future.
*COMPANY NAME* did an amazing job on our home. We would definitely recommend this company to anyone looking for professional *SERVICE*!
I highly recommend *COMPANY* to anyone who's looking for *SERVICE*. They were very thorough and reasonably priced as well!
Local. Trusted. Family Owned.
Professional Pressure Washing Brighton, MI Trusts
Call Today for Professional Power Washing
Brighton, MI Relies On
If you need Brighton power washing near me, look no further. On our team, we have eagle-eyed professionals that will clean hard-to-reach areas. Don't forget to let us know your project needs, as we're willing to go way and beyond to please you. Let us have your house appealing to you and your visitors in no time. Call us today for professional power washing Brighton, MI trusts!
At Brighton, you would find some attractive places of interest to explore. Check out Bourbons, a spacious restaurant and bar that oozes off a vintage vibe. You can find a variety of meals to satisfy your palates, along with original cocktails that offer a refreshing taste. You would also find craft beers in this Southern restaurant located on West Main Street. Do well to visit Brighton Mall on Grand River Avenue, where you can buy items from various stores. Our company is proud to provide pressure washing Brighton, MI locals rely on.
Do you need Brighton, MI, power washing near me right away? Not to worry, our team of professionals has got you covered. We would clean your house exterior to perfection and restore it to its former glory. If you need to know more about our services, you can check out our website or call us. We look forward to providing concrete cleaning Brighton, MI locals can rely on. Contact us right away to get a free estimate for your project. We hope to hear from you soon!